Canada Research Chair (Tier 2) in Environmental Exposomics and Integrative Toxicology
The University of Saskatchewan (USask) and School of Environment and Sustainability (SENS) are pleased to invite applications for a Tier 2 Canada Research Chair in Environmental Exposomics and Integrative Toxicology.  The Canada Research Chairs Program is the flagship of a national strategy to make Canada a world-leading country in research and development.  
Click below for more details
Summer Research Technician
This position is in Dr. Karsten Liber's Aquatic Toxicology Research Group located at the Toxicology Centre.  This is a full-time position from May 1, 2023 to August 31, 2023.  For more detailed information please see below: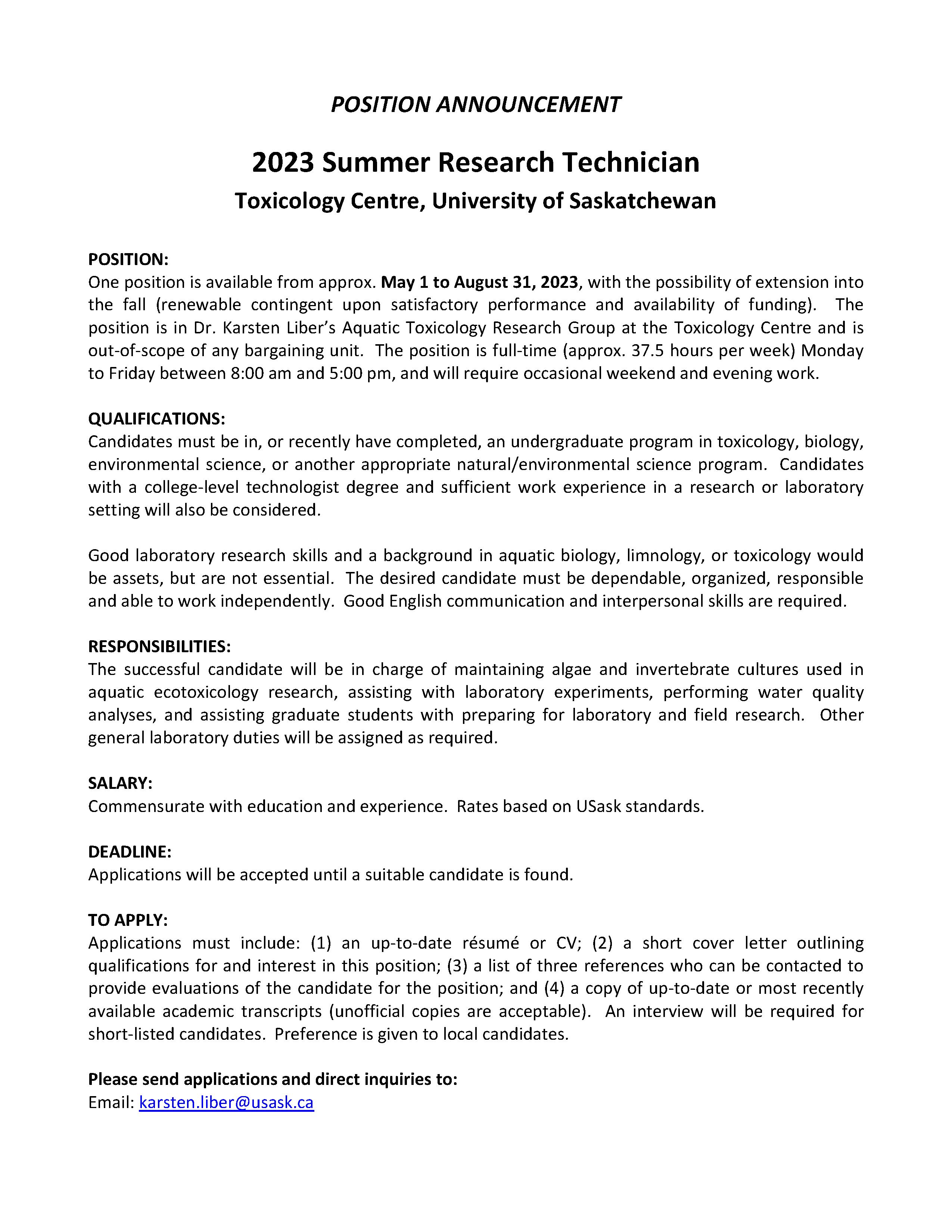 Ecotoxicologist/Environmental Risk Assessor
Syngenta invites you to help their Canadian team shape the future of agriculture.  At Syngenta, we believe every employee has a role to play in safely feeding the world and taking care of our planet.  To support that challenge, the NA Crop Protection Product Safety Team is currently seeking an Ecotoxicologist/Risk Assessment Scientist.
Click below for more details
https://jobs.syngenta.com/job/ecotoxicologist-environmental-risk-assessor-in-various-jid-1669